Awards season 2020 is officially upon us. The first half of the first month of the new year already made us witnesses to the Golden Globes and the Critics' Choice Awards.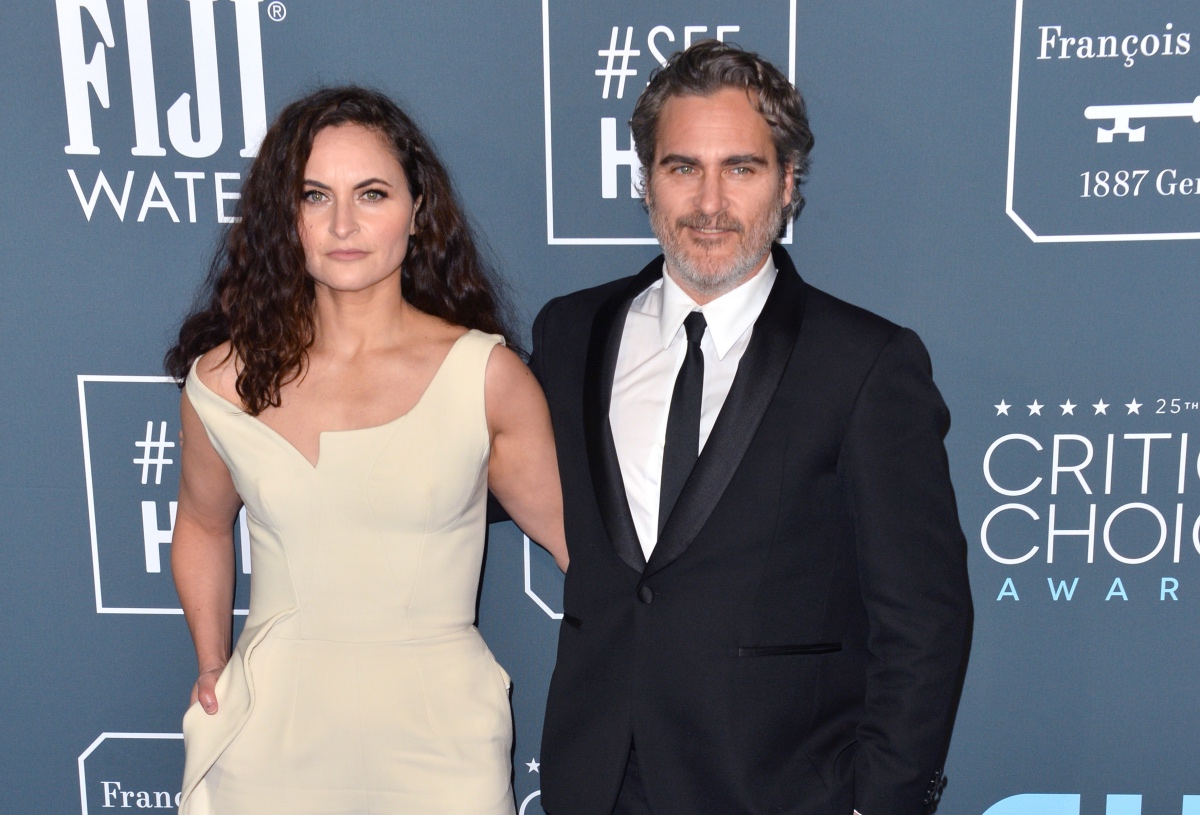 Before we move to the names & titles with the most nominations/awards and the favourite list with best dressed celebrities, we have a few cool facts for the ceremonies that we would like to share with you.
The Golden Globes went vegan
Okay, that is not completely true, but the menu during this year's edition totally supported veganism. It included beetroot soup, mushroom "scallops" and a vegan interpretation of the French Opera cake.
Phoebe Waller-Bridge decided to prove she is not just an impeccable talent, but also a good human being. Here is why she is selling her Golden Globes outfit (a glamorous two-piece by Ralph & Russo) in order to donate the money for the Australian wildfires cause. Great job, Fleabag!
The Critics (and all their guests) ate plant-based burgers and vegan burritos. Evidently the trend during Awards season 2020 will be "healthy diet". We don't mind.
The winners?
1917 won the Golden Globe for Best motion picture – drama, and its director Sam Mendes won the award for Best director in a motion picture. Marriage Storywas also nominated for Best motion picture – drama, and both Adam Driver and Scarlett Johansson got a nomination for their roles in the movie. Johansson lost to Renée Zellweger (Judy), Driver lost to Joaquin Phoenix (Joker). Laura Dern did win the Best supporting actress in a motion picture award for Noah Baumbach's movie. Her male counterpart was Brad Pitt for Once Upon a Time in Hollywood. Speaking of handsome men, Taron Egerton took home many many female hearts together with the Best actor in a musical/comedy prize for his Elton John reincarnation in Rocketman.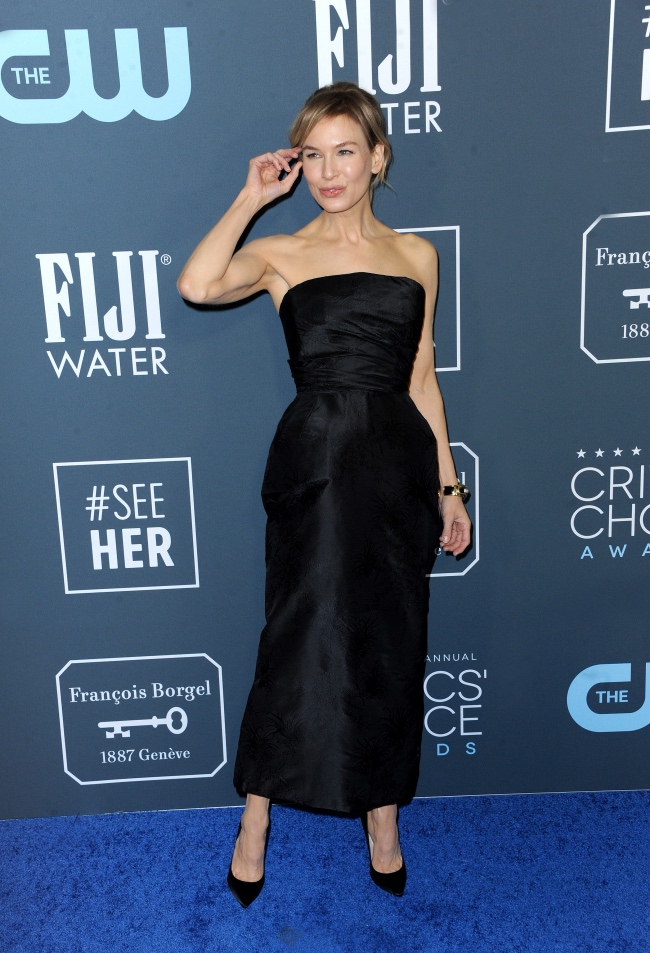 According to the Critics, Once Upon a Time in Hollywood deserves to be called Best picture. The best actors were still Renée Zellweger and Joaquin Phoenix, no changes within the best supporting actors either: Brad Pitt & Laura Dern. There was a tie for Best director between Bong Joon-ho (Parasite) and Sam Mendes (1917). Once Upon a Time in Hollywood by Tarantino was the best original screenplay, Greta Gerwig's Little Women was the most appreciated adapted version. Roman Griffin Davis won the award for Best young actor for his role in Jojo Rabbit and in case you still haven't seen the movie, you should book a ticket as soon as possible.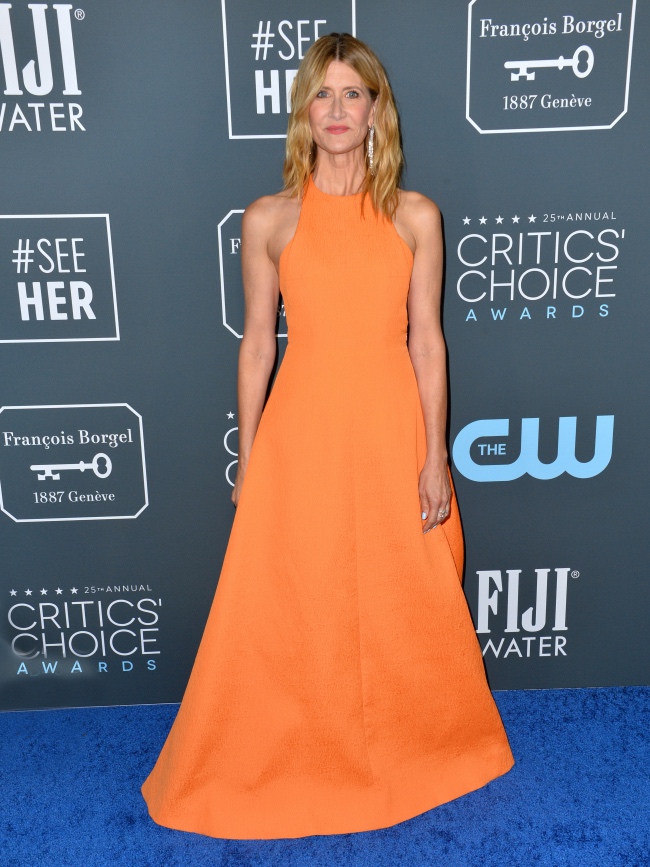 The red carpet?
Cate Blanchett in Mary Katrantzou, Jason Momoa in Tom Ford & Lisa Bonet in Fendi, Saoirse Ronan in Celine and Margot Robbie in Chanel at the Golden Globes and Charlize Theron in Celine, Zendaya in Tom Ford, Milo Ventimiglia in Brunello Cucinelli, Renée Zellweger in Dior and Phoebe Waller-Bridge, also in Dior.