When it comes to imagination, unusual design and extravaganza, the Met Gala (also known as the Met Ball) is the cherry on top of the pie. And when it comes to the sprinkles on top of that cherry, Met Gala 2019 gets the first place!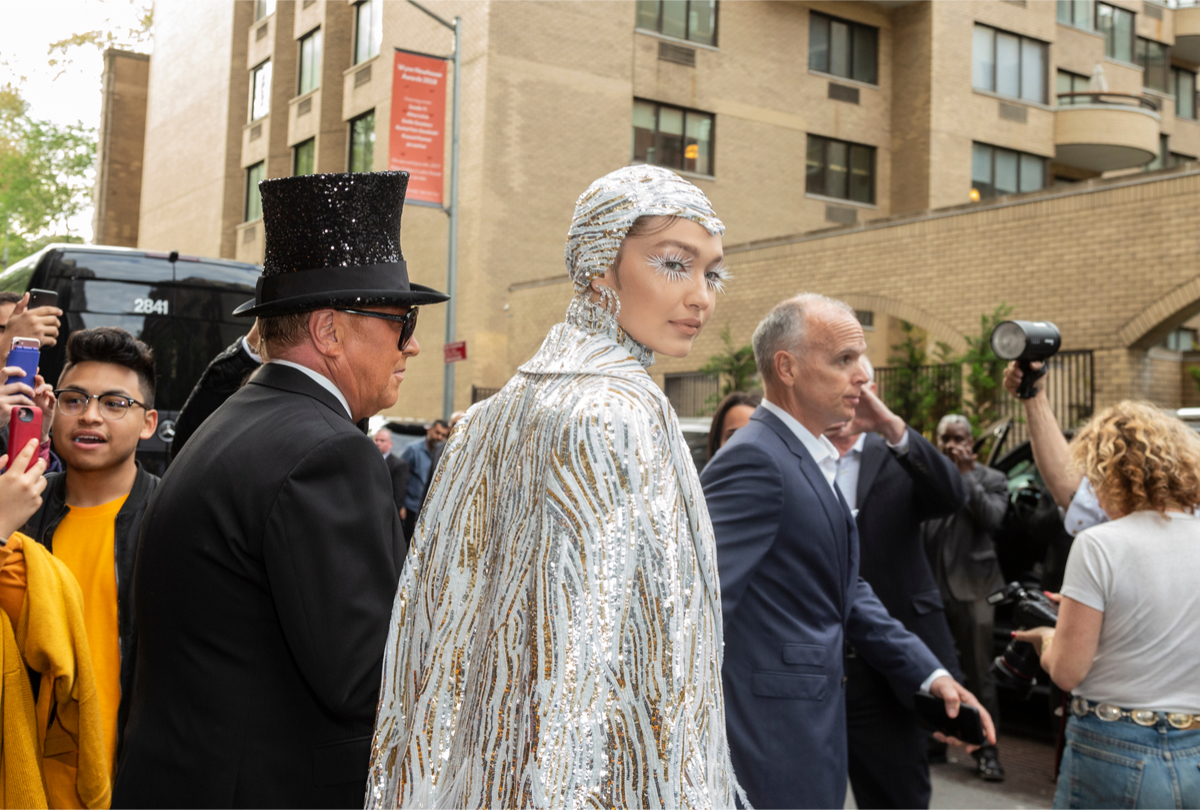 The annual fundraising event took place on May 6th at the Metropolitan Museum of Art in New York. The theme? "Camp: Notes of Fashion". In case you are not familiar with the concept, camp is an aesthetic style that regards something as appealing because of its bad taste and ironic value.
Who owned the red carpet? It's a really hard decision, given the fact we saw so many extravagant outfits. Our favourite celebrities picked ensembles which were ostentatious, exaggerated, theatrical, bold, naïve and flamboyant. Here is our final countdown…
10: Golden glitter
Emily Blunt and Rita Ora were looking good, good as gold. Blunt wore a Michael Kors Collection dress, while the Kosovo-born singer chose a sequined Marc Jacobs creation.
9: Feathers
Pastel pink, Barbie pink… pink feathers were the weapon of choice for Rosie Huntington-Whiteley (in a custom Oscar de la Renta dress) and Naomi Campbell (in Valentino).
8: Significant headpieces
Celine Dion tried to pull off… something. We are not quite sure what and we are not quite sure whether she succeeded. We will let you decide.
7: Significant hair-pieces
Ciara definitely won the award for best hair during this year's Met Ball. The situation is the following: 60% Ciara, 40% Ciara's hair. We definitely want to know the secret behind that volume, can't be just the shampoo.
6: Fairytales
Florence Welch (from "Florence + The Machine") looked like a queen warrior, Emily Ratajkowski was a princess elf and Saoirse Ronan was the brave emperor who rules the fairytale land where they all live … and also wears Gucci.
5: Fear of colour
To be more precise, lack of said fear. Vogue's European editor-at-large Hamish Bowles, Cara Delevingne and Lupita Nyong'O proved they are brave human beings.
4: Chandeliers
Is there anything more logical than Katy Perry looking like a chandelier? Perhaps the answer would be Sia performing her Chandeliersong and wearing that exact same outfit.
3: Plus one
Who says you should bring a date, when you can bring your own head? Jared Leto opted for that possibility and they both looked pretty comfortable in each other's company.
2: More than a double vision
If we were seeing double with Jared, we are in a real-life hallucination with Ezra Miller and his insanely eye-popping optical illusion look. The Burberry suit with rhinestone corset proved once again why he is one of the brightest male fashion icons we have seen lately.
1: 4 in 1
Lady Gaga is on top of the list. Not just because it's Lady Gaga, but because she didn't mind to take her time (and everyone else's) and to spend 10 minutes on the red carpet to show 4 different outfits.