The Netherlands may not have the greatest car culture, but it has a better thing – green thinking. Dutch students have invented the world's first biodegradable car and the country is planning to make all cars emission-free by 2030. As we already know, Costa Rica has a similar plan – to replace all vehicles in the country with electric ones, but only by 2021.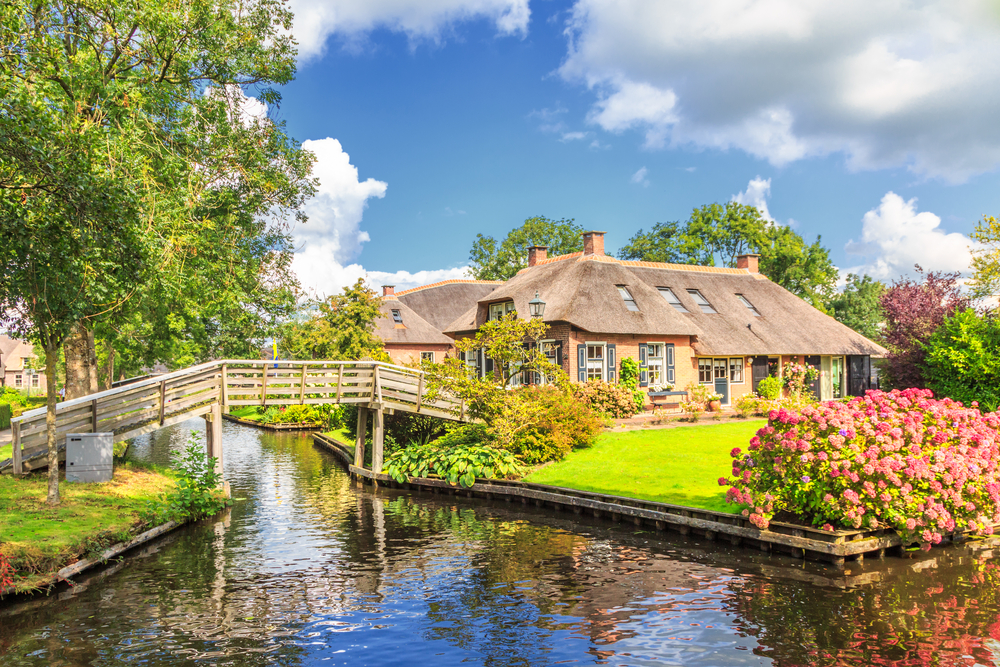 And although the Netherlands has a lot more cars per capita – 0.52, compared to Costa Rica's 0.28, it seems realistic that it could make that step – the country is already prepared for green changes with 13.5 million cyclists, who own 22.3 million bicycles in total on 17.02 million people living in the country, as well as many public transport options. Everybody who has ever heard of the Netherlands knows that bicycles are the main transport in the populated areas. And in a small Dutch town called Giethoorn, they have no roads for cars. Instead, they have boats.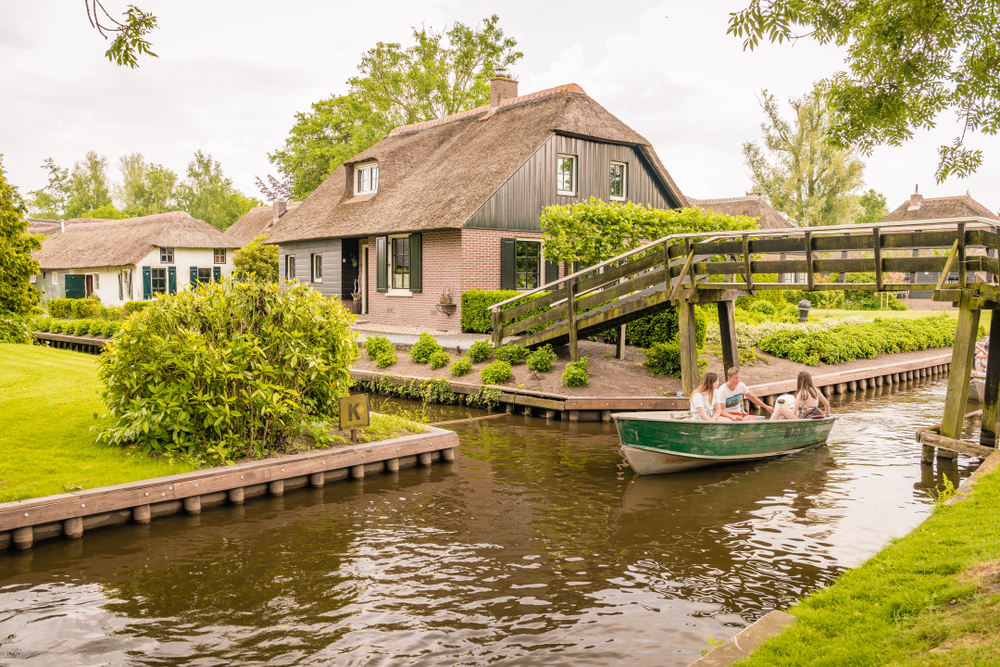 The fairytale town Giethoorn is named after the goat horns discovered under the mud there, remnants of a 10th-century flood. The small town in the Overijssel province is found on the edge of a reclaimed marshland and now is one of the famous Dutch towns for tourists. Just imagine that: a 90-minute pleasant drive near the Netherlands' green fields, traveling from Amsterdam to Giethoorn. When you reach the town, you stop and leave your car behind, a feeling of limitless tranquility overpowers you while you realize that the only way to explore the sights of the town is to get a canoe or motorboat and (eventually) a boatman.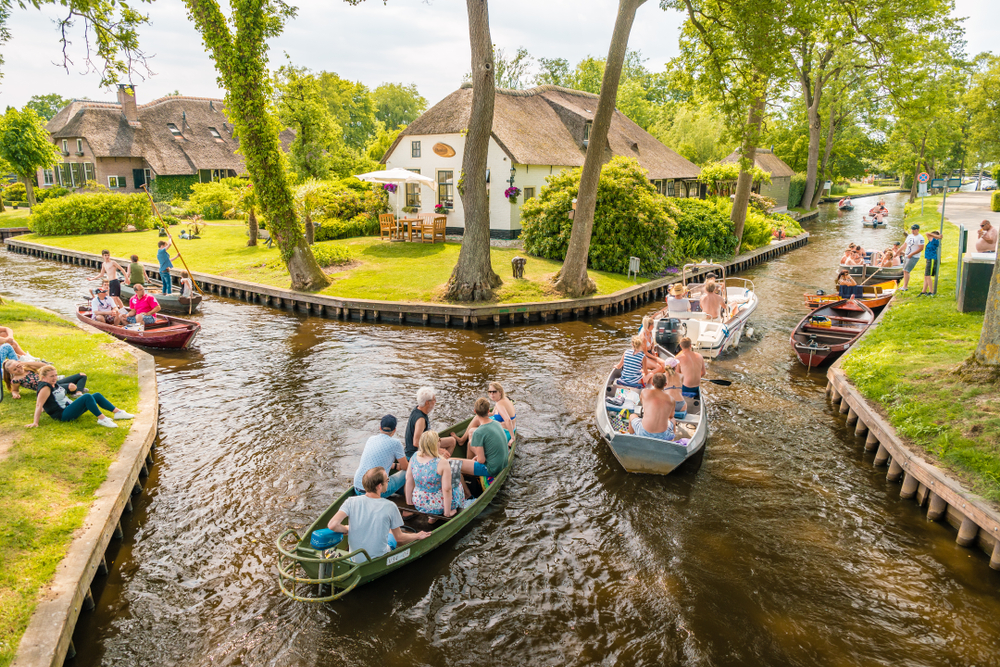 It's not surprising that Giethoorn is known by the name Dutch Venice – yes, it's because of the river canals. But compared to Venice, there is much more peace, nature, and, of course, fewer people.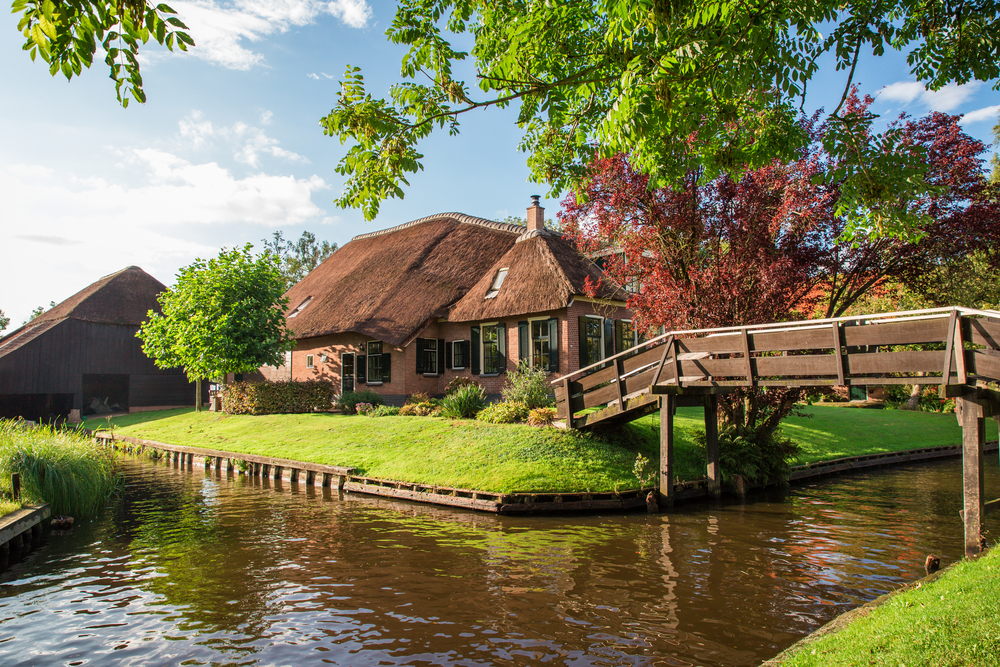 Doesn't it sound perfect – a place to rest and to connect with nature, with water instead of asphalt roads, no cars and public transport noises? The town has 88 km of canoe trails which connect the canal-side homes, eateries, hotels and museums in the town center. But the Dutch haven't forgotten about their cyclists either – there are over 180 wooden arch bridges over the canals, which allow pedestrians and cyclists to get around. Still, many of the houses there can be accessed only by boat, so the local mail is delivered by punts.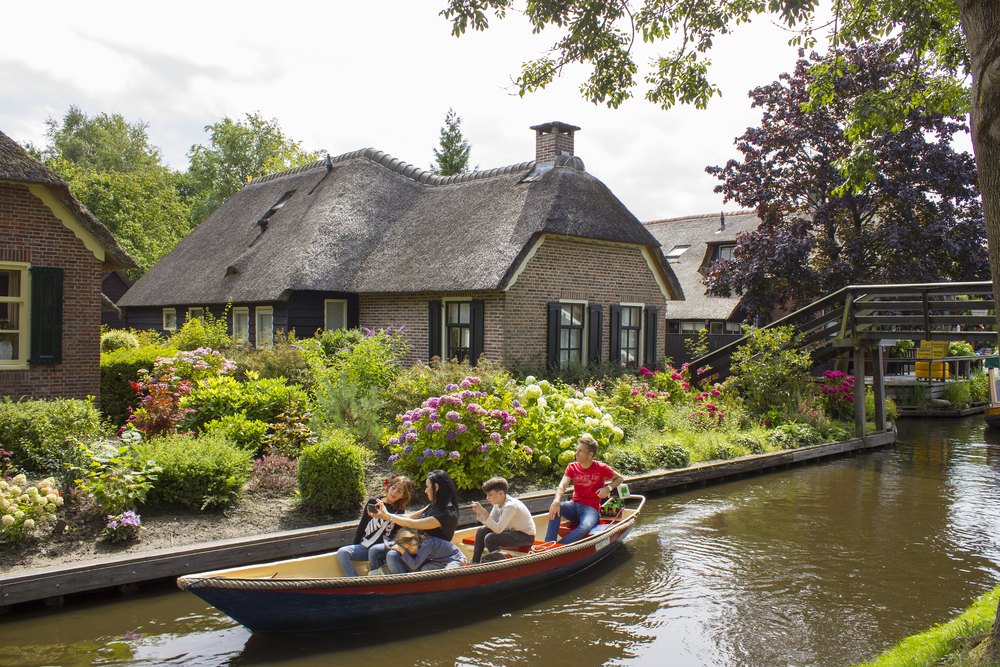 Actually, when we say "fewer people", it doesn't mean the town has no fans. Every year, Giethoorn is visited by 200 000 Chinese tourists. In 2015, the tourists were lobbied to join the town's Monopoly campaign – put the name of Giethoorn on the board of the international edition of Monopoly. Soon this campaign went viral in China and many Chinese fans voted over 50 times a day. As a result, the name of Giethoorn stood among the world metropolises like New York, Tokyo and London.