You are probably already thinking about the upcoming holidays, your party outfit and your festive manicure. And speaking of festive manicures, give yourself the freedom to leave behind the routine and make your nails look fun and cool.
At this time of the year stars, sparkles and snowflakes are just a few of the possible options, so let's see what else is out there:
Minimalistic Christmas look
Use the traditional green, red and white Christmas colours to create the perfect festive minimalistic nails art. Or, if you prefer, you could give it a personal touch with beige instead of white.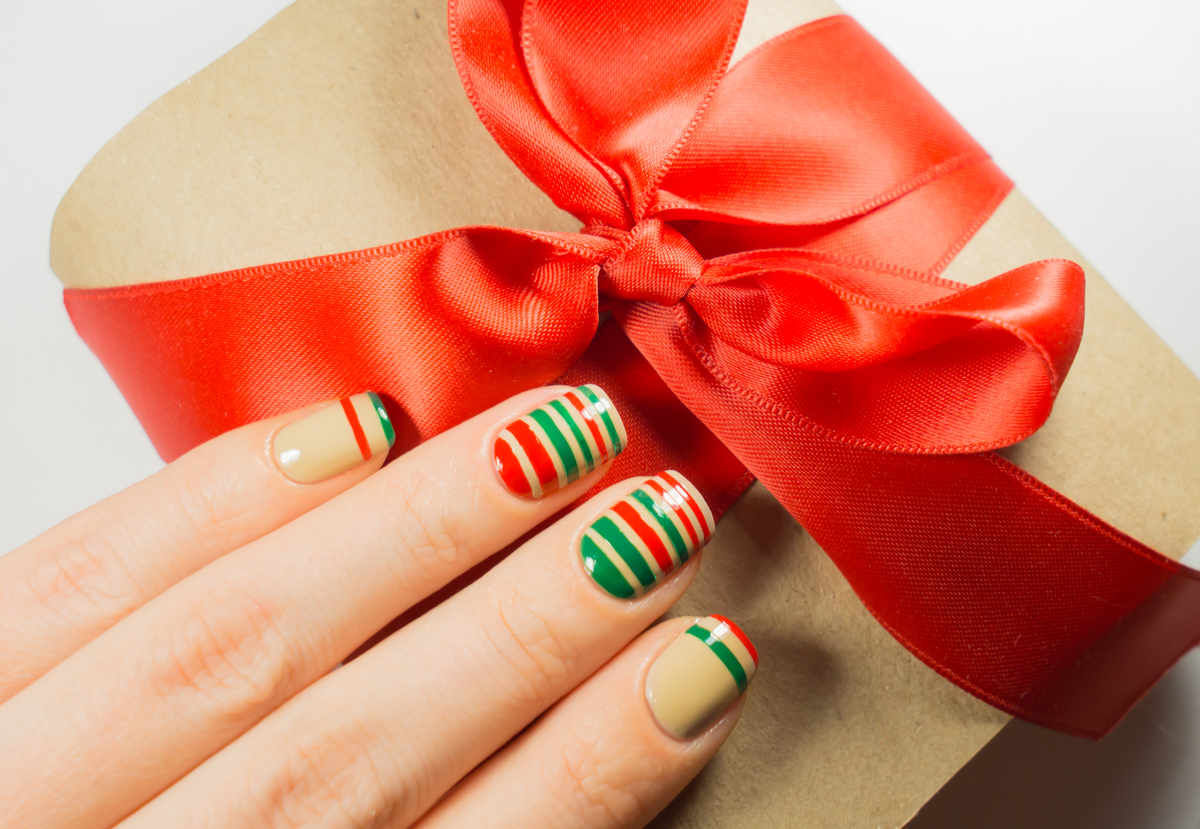 Rimmed in gold or silver
Explore the creative freedom with lines and ideas – paint silver or golden lines over the moons of your nails to create your remarkable style.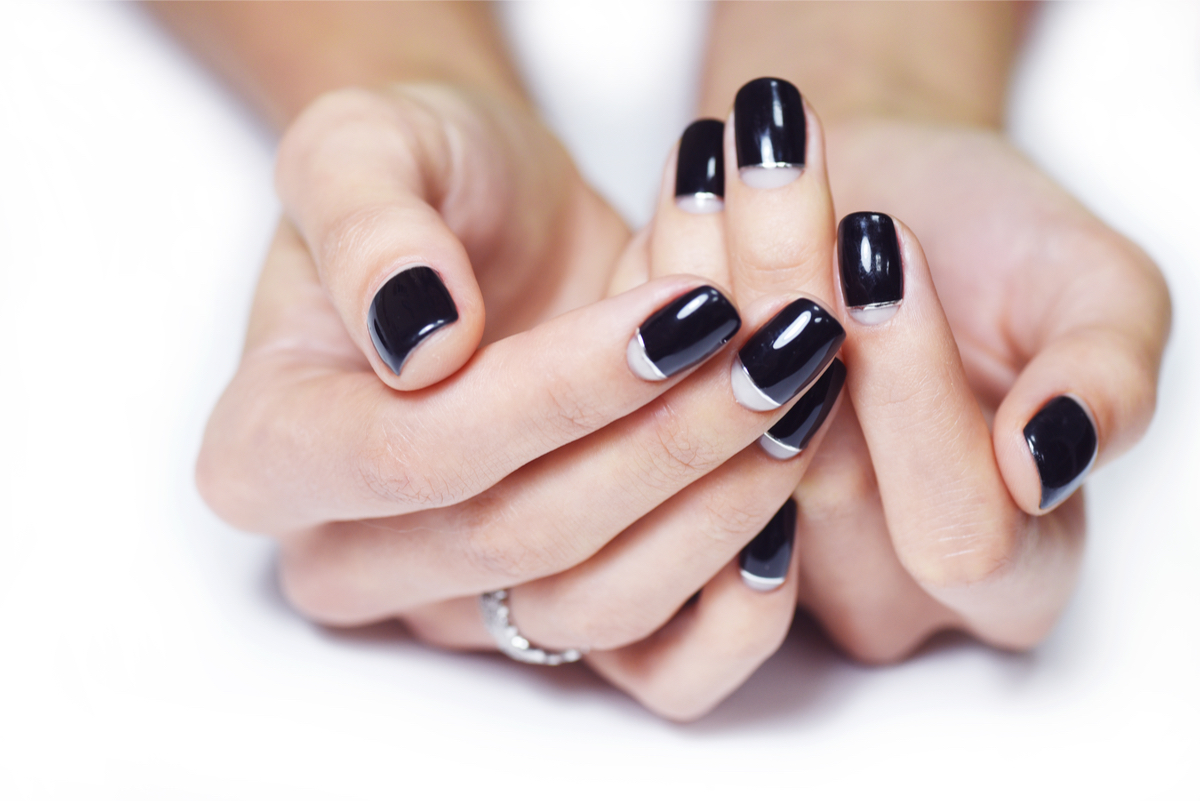 Galaxy nails
If you're wondering how to nail the mystical cosmic look, try it with little white stars over your dark nail polish or choose a cosmic deep purple with glitter to make your nails look like a starry sky.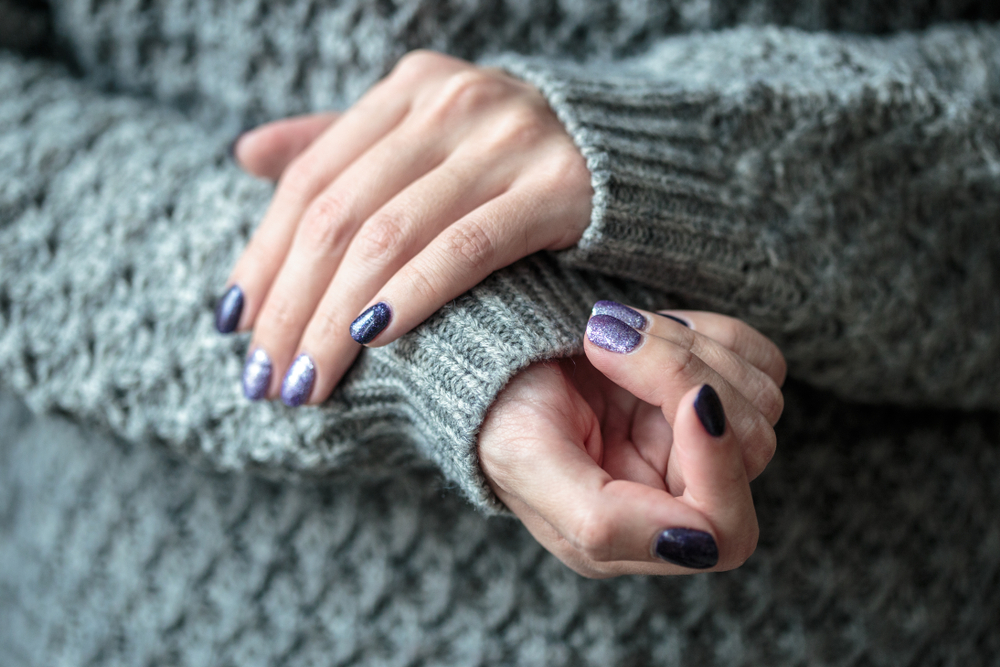 Metallic style
The metallic look with its almost surreal and cold shine is another thing you may add to your party outfit. Experiment with the variety of colours with metallic finish.
Glitter glow
Isn't it the perfect time for glitter? There are some options – you could put it on the tips of your nails, over the moons or just as lateral vertical lines.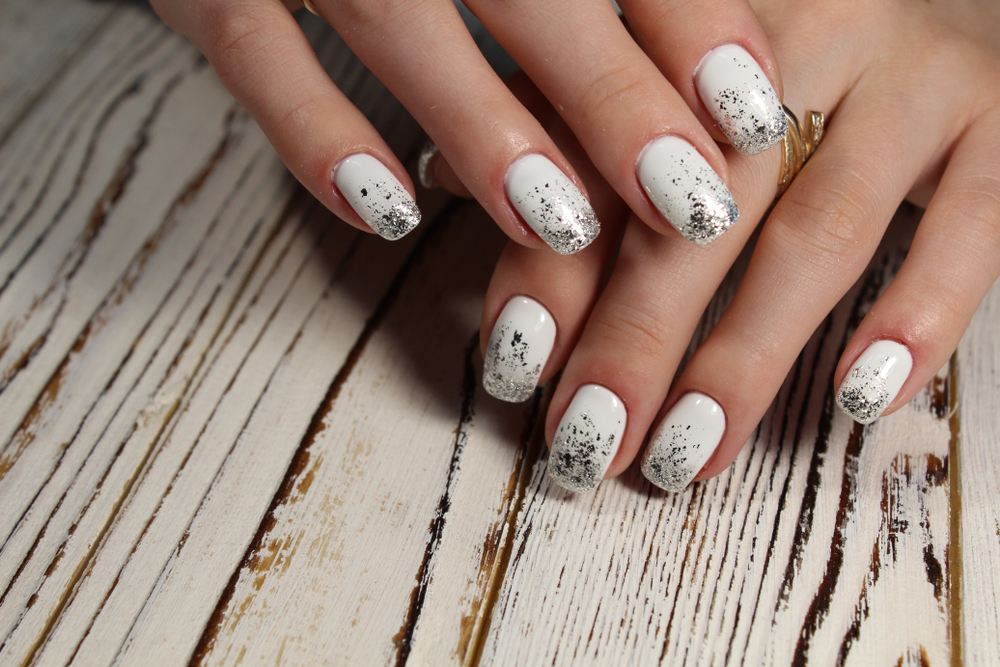 Golden look
This is a must-do manicure for those who love some golden allure in their appearance. Make your nails the perfect shiny addition to your festive outfit.