Nowadays you can eat strawberries from January to December – they are available on the market all year round. But summer is their true season. Here are a few easy and tasty recipes with the red juicy fruit to guide you through the day.
Breakfast: strawberry-banana smoothie

Ingredients: almond milk, water, sliced strawberries, banana, vanilla extract
For the hot months to come, you can also add some ice cubes.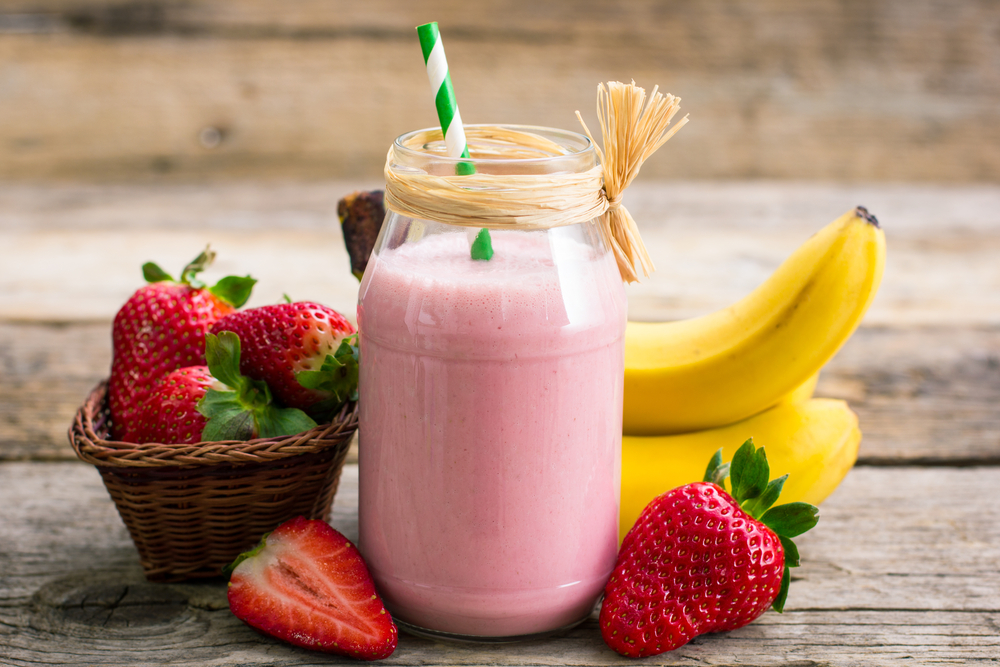 Brunch: crêpes with strawberries
Crêpesis the chic French word for pancakes. And everyone knows that pancakes are the perfect choice for brunch.
Ingredients: flour, salt, milk, egg + honey and strawberries for the topping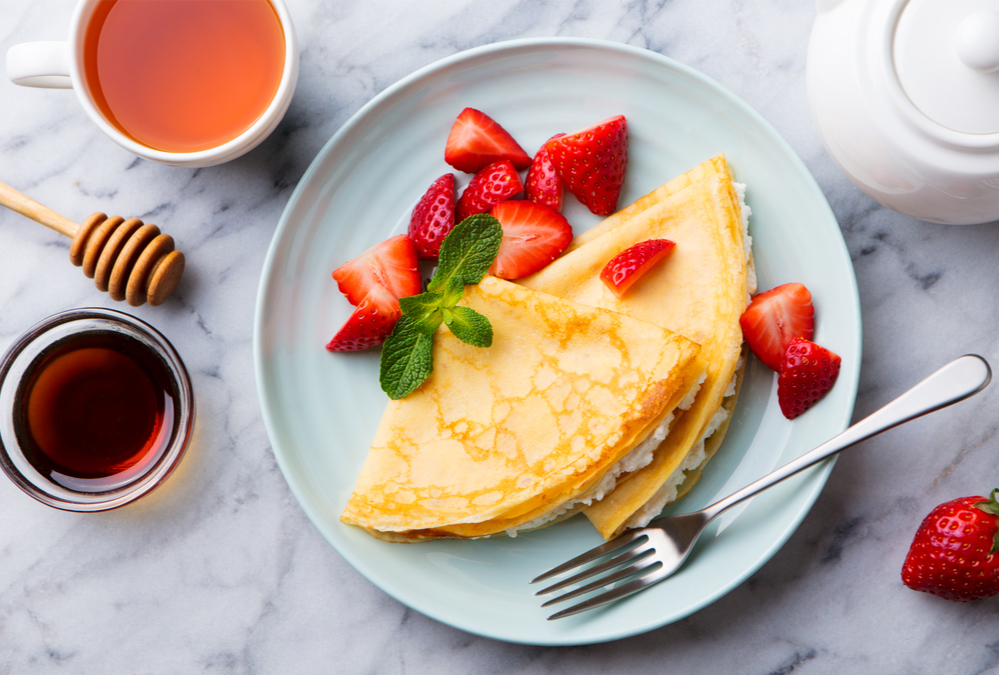 Lunch: strawberry bruschetta
This is a simple, yet very healthy choice for lunch.
Ingredients: baguette, ricotta cheese, spinach, olive oil, balsamic vinegar and strawberries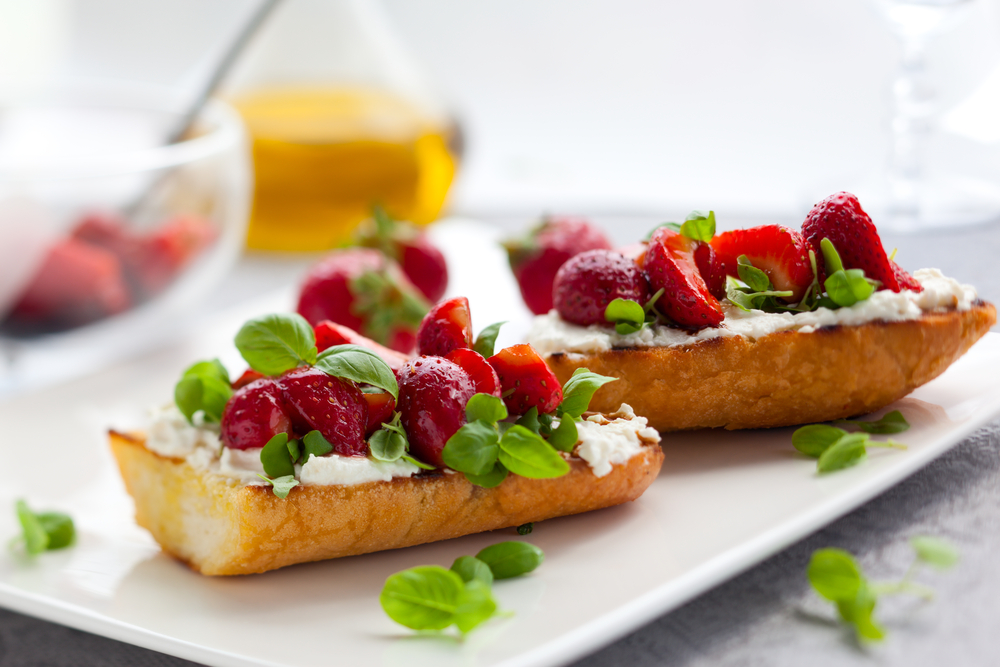 Cocktail hour: strawberries + alcohol
We are keeping It classy with a strawberry daiquiri!
The ingredients are white rum, strawberry liqueur, sugar, lime juice and strawberries. The proportions can be discussed with your favourite bartender.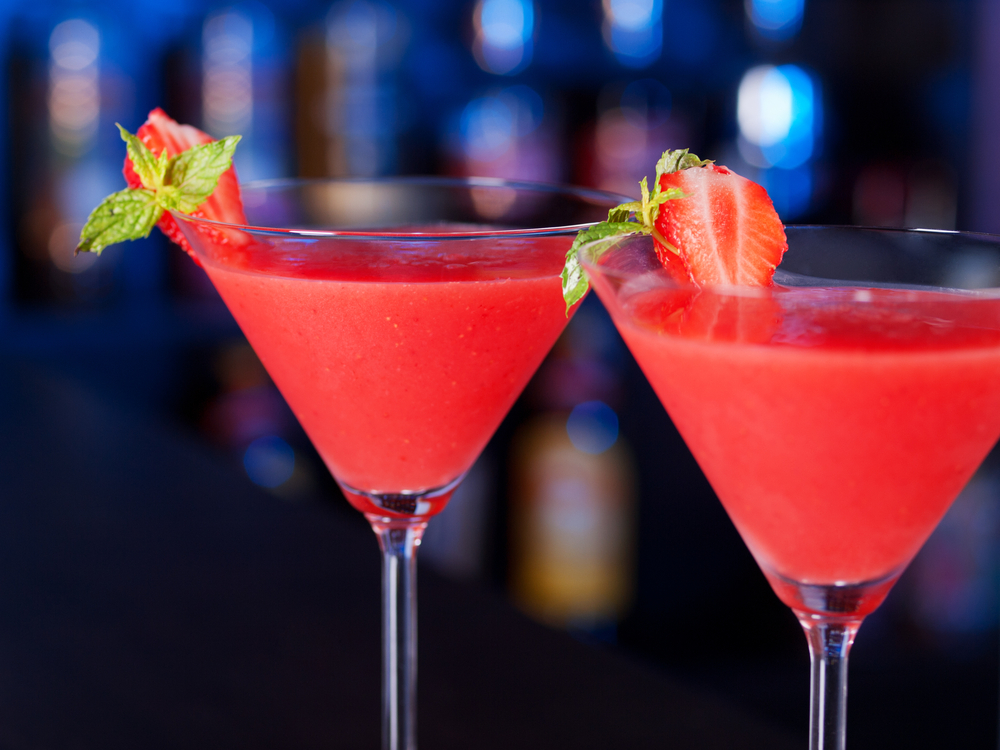 Dinner: shrimp salad with strawberries and avocado

That choice is a bit extravagant, but it's definitely a good one!
Ingredients: shrimp, lettuce, arugula, avocado, strawberries, olive oil + lemon juice, honey, pepper, salt and parsley for the dressing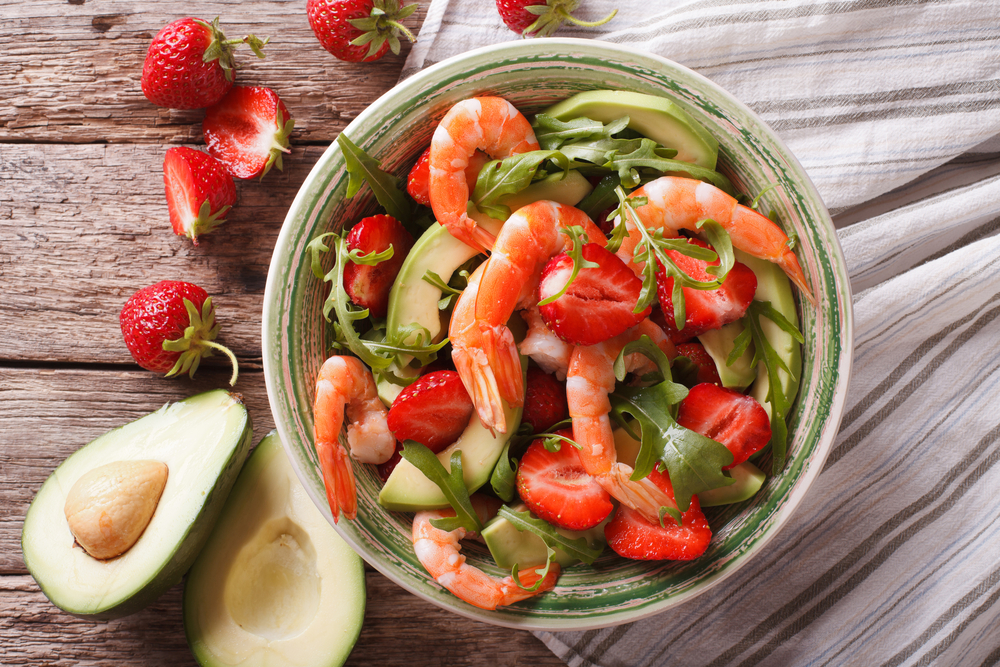 Dessert: chocolate dipped strawberries
This option is super easy and it only takes 10 minutes of preparation + 15 minutes for the chocolate to cool.
Ingredients: dark chocolate and strawberries. We told you it was simple!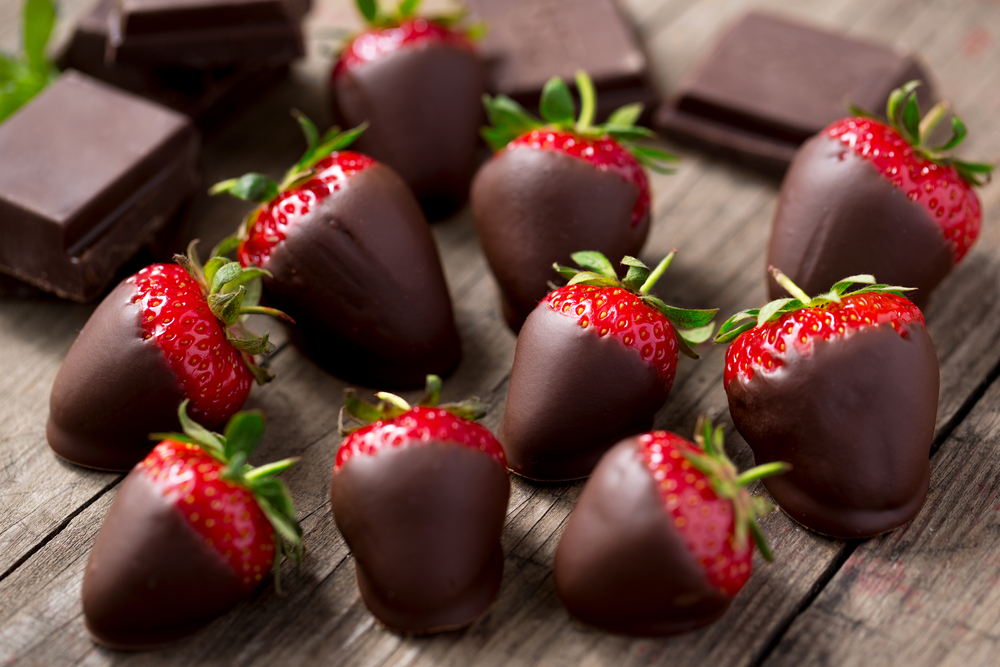 Mix and match our strawberries suggestions and don't forget to share the results with us!