A perfect balance of beauty and sustainability is possible, these innovations will show you exactly how.
Package-free bath products
Amazing as it sounds – Lush Fresh Handmade Cosmetics are making package-free bath products. But despite the fact that some of them come without any packaging and the brand's policy is not to use wrapping paper or plastic bags, you can still make a proper gift from the Lush shop by getting one of the reusable knot-wraps for your gift. It can later be transformed into a brand-new fashion accessory. And that's not all – the brand is actually fully dedicated to sustainability. All of their products are 100% vegetarian, made with all-natural ingredients in order to make an amazing experience for your skin. Also when buying their products, you should know that no animals or humans were harmed in the production process of the fresh handmade cosmetics.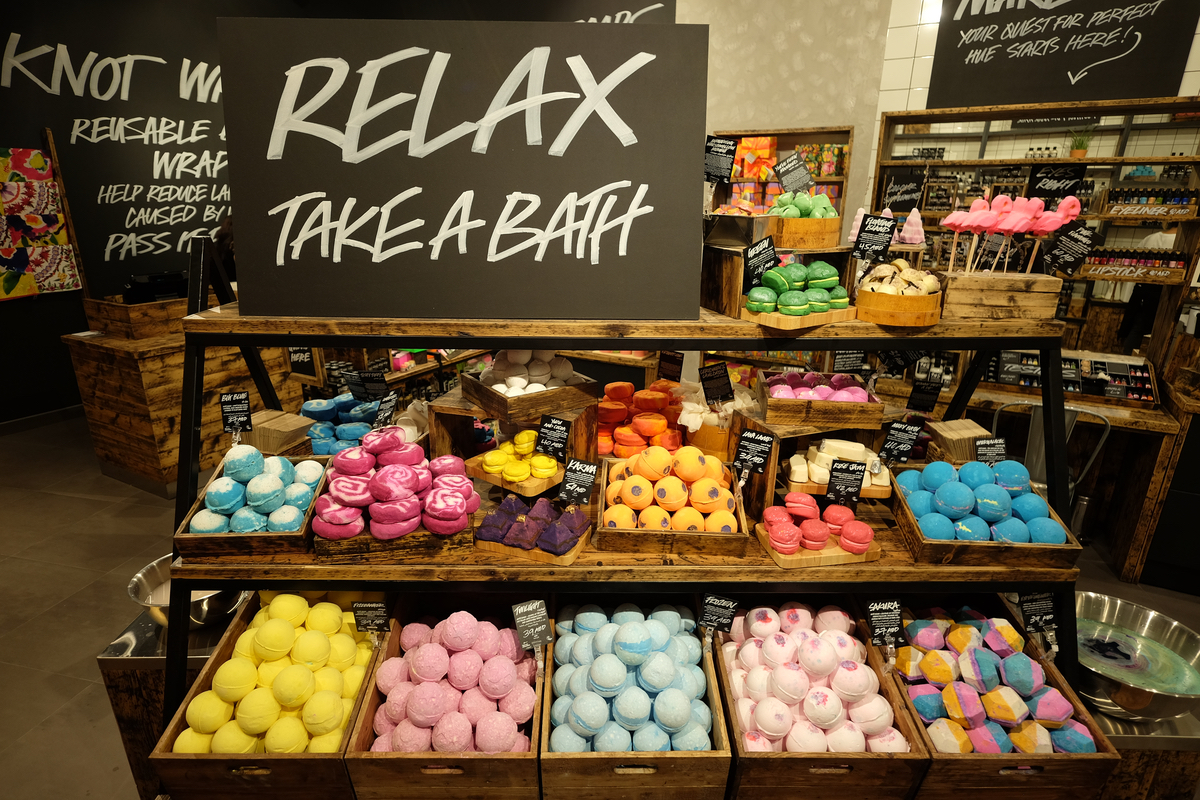 Organic makeup with a cause
The Danish makeup artist Kjaer Weishas also made a strong commitment to sustainability, following ethical buying practices and producing 100% organic beauty products. The ingredients' source is carefully selected – every summer Italian beekeepers cart their little beehives to the mountains on the border between France and Italy. Their bees extract the nectar from biodynamic flower fields, but also help to pollinate them in a safe, pesticide-free, environment. The beehive's harvest then is used to make the richly-coloured and pure beeswax-based makeup. In addition, once you buy a Kjaer Weis Compact, you will never need to throw away that luxury metal designer box or pay for another one, you can just refill it with your favouritecolour for a sizable discount.
Shampoo bottles saving beaches
By choosing to buy Herbal Essences, you help clean the ocean. How? 25% of the plastic used in the product bottles is made from recycled plastic waste, collected from the coastlines in Panama, Canada, and other polluted places around the world. By composting, recycling and energy recovery programs the company is also eliminating the chance that any products or waste go into landfills.